(806) 352-9662
About Us
Your car can be happy again
Harvey's Precision Body Shop is the premier body shop in Amarillo. Harvey's Precision Body Shop has served the local Texas Panhandle area for over 20 years, specializing in collision repair, painting & glass replacement. With over 20 years of experience in the automotive repair industry you can trust the staff at Harvey's Precision Body Shop to take care of all your body shop needs. At Harvey's Precision Body Shop our personnel are fully trained to ensure the job is done right.
Our staff
Paul Elms - President, I-CAR Certified, college graduate
Carlos Briones - Estimator, I-CAR Certified
Harvey's Precision Body Shop is a proud member of Automotive Service Association & BBB.
At Harvey's Precision Body Shop we strive for excellence in repair and service for all your auto body needs.
Testimonials:
"After my accident I took my car to Harvey's. Their staff treated me great and when I Picked up my car it looked like nothing had ever happened to it. Great work Harvey's."
"When I had my wreck I didn't believe my car would ever be the same again. The crew at Harvey's took care of me by explaining how they would repair it and when I got it back it looked fantastic."
Products & Services
Products, Services & Brands or full line collision repair shop
At HPBS we offer the following services that set us apart from the rest.
Collision repair
Paint & refinish
Glass replacement
Delivery
Pick-up
Free estimates
Free consultation
Cars/Trucks/Vans/4x4's
Collision specialists
Body / frame reconstruction
Domestic & foreign
Painting / color matching
Insurance claims
Insurance appraisals
Welding / Spot welding
Unibody specialist(Bench)
Expert rust repair
Classic auto restoration
Fleet Svc/Corporate programs
Computerized / Laser frame alignment/Measuring
Windshields/Windows/Glass
Computerized color matching (Latest) auto paint innovations
Paintless dent removal
Sun roofs/Moon roofs
Upholstery repaired/replaced
Frame fabrication
Complete detailing
Bumper & grille work
Dings and dents – expert repair
Front-end & chassis specialist
Auto/Truck repairs (Details)
Dashboard/Steering col. Repairs
Fiberglass repair/Molding
Heavy collision work
Complete vehicle reconstruction
Chassis measuring
Hail damage/Running boards
"We Work With Your Deductible"
Spot repairs – Dents/Dings/Creases
(Complete) theft recovery repairs
Air bags/Crush Zones
Ground effects/Spoilers
Anti-lock brakes/AC systems
Oven-Baked finish / vinyl tops-new/repair
Freon & coolant recycling
(Factory) downdraft paint booth
Vandalism/Theft reconstruction
EMPHASIS – WORK WARRANTIES
Complete wreck rebuilding
Suspension alignment & mechanical
Precision frame straightening
Brands
PPG paint
3M
ProSpot
Miller
ADP
Business works
Chief frame machine
Custom frame
Black Hawk laser measuring
Confidence factors
Written warranties/References
I-CAR trained
Original factory parts/Colors
Specialty – BMW, Japanese, etc.
Downdraft spray paint booth
State-of-the-art equipment (list)
Insured/Licensed (Where Appl.)
"Environmentally Sensitive"
Secure/Indoor storage (Alarmed)
Independent/Family owned & operated
Bring car back to factory specs
Unibody repair by machine & laser
Recommended by ins. Cos. / Accept all ins.
Work directly with ins. Co. / OEM parts
Some brands – GM parts, Euro-Paint, etc.
Special services:
Rust proofing/Undercoating
Pinstripes/Two-stage painting
Sealer systems/Accessories
2-stage urethane paint specialists
Spray/Bake books-no. Of colors
Stereo replacement / power locks/Windows
Repair facility – major insurance cos.
Heading: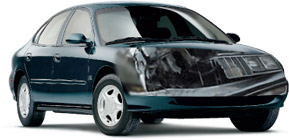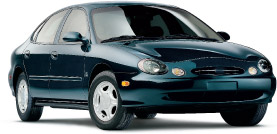 Harvey's Precision Body Shop Inc
3026 Blackburn,
Amarillo, Texas, 79109-1760
Phone: (806) 352-9662
www.harveysprecisionbodyshop.com
Areas Served
Amarillo, TX, Canyon, TX, Dumas, TX, Borger, TX, Pampa, TX, Vega, TX, Hereford, TX, Claude, TX, Tulia, TX, Memphis, TX, Borger, TX, Dalhart, TX, Panhandle, TX